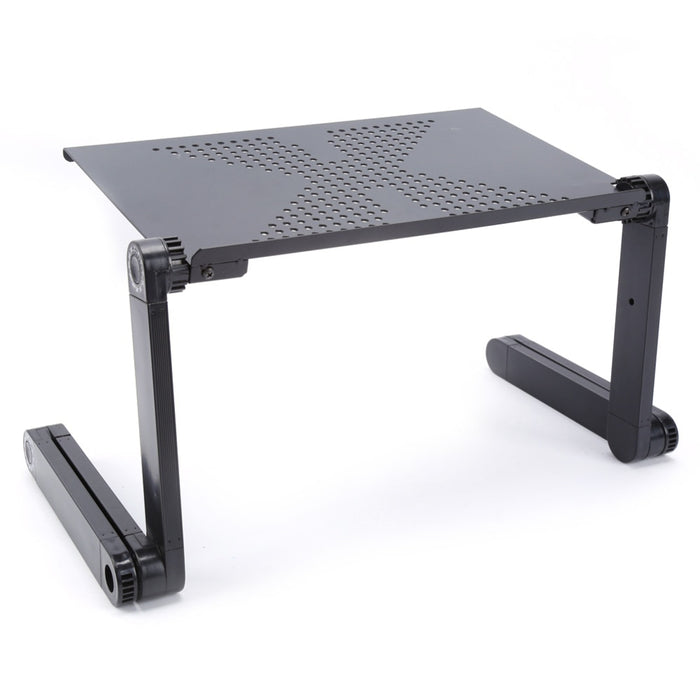 Adjustable Laptop Table Stand
Are you on your laptop all day working? If yes, then this Adjustable Laptop Table Stand is the perfect desk you never thought you needed. Working in the same position all day is straining. This desk allows you to change up your working position at any time. It turns any table into a standing desk. Whether you are hard a work or streaming videos in your bed, this table stand is will make the task more comfortable.   
Features: 
Work productively and find the best angle
Can bend in 360 degrees angles 
Built-in mouse pad
Aluminum-magnesium alloy + ABS

Package Includes: 
Free shipping included with this item 
Please allow 2-3 weeks for delivery to the United States, United Kingdom, Germany, France, Belgium, Italy, The Netherlands, Australia and Mexico. Please allow 2-6 weeks for the rest of the world. 
If you have any concerns about our shipping or store policy, please visit our shipping policy page to get more details. 

Buy With Confidence 
Safe checkout via Paypal & Stripe 

Tracking number with each order 
Any questions or concerns contact support@cooltrends.com
No hidden fees