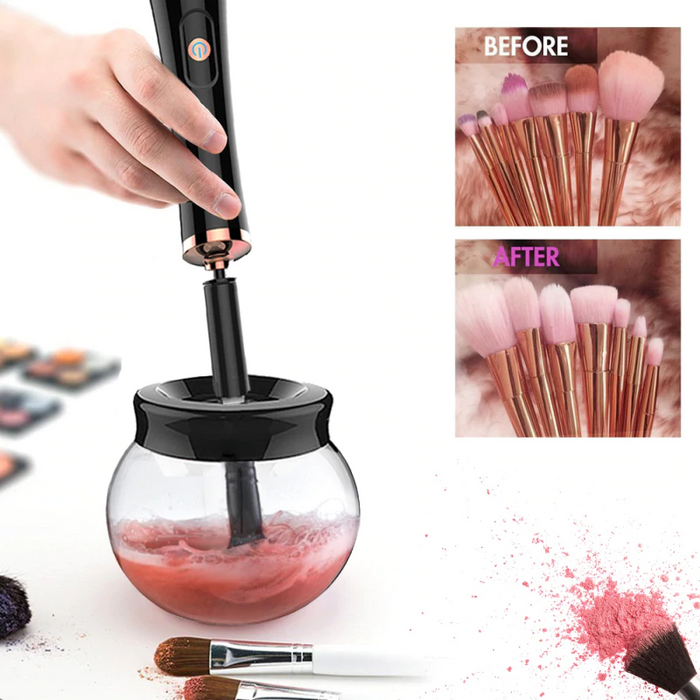 Eclipse Makeup Brush Cleaner
Take the chore out of cleaning your makeup brushes with the Eclipse Makeup Brush Cleaner, a revolutionary brush cleaning device that cleans and dries your makeup brushes in seconds. Taking the effort and fuss out of this laborious task, the innovative brush cleaner uses spin technology to expertly clean and dry your brushes in no time at all. Brushes are ready to use immediately after removing them from the device. No more messy basins and overnight drying.
Video: 
Features:
Cleans & dries makeup brushes
Perfect for makeup artists or anyone with a big brush collection
will save you time and effort
Easy to use
Package Includes:
1 x Brush Cleaner
1 x Brush Spinner Bowl
1 x Silicone Collars Stand
8 x Rubber Holders(different sizes)
1 x Manual
✈ Depending on where your order is being delivered, please allow 2-4 weeks for this item to arrive. This is due to the current global situation.

Supplier Images: 
Note: Free shipping included with this item