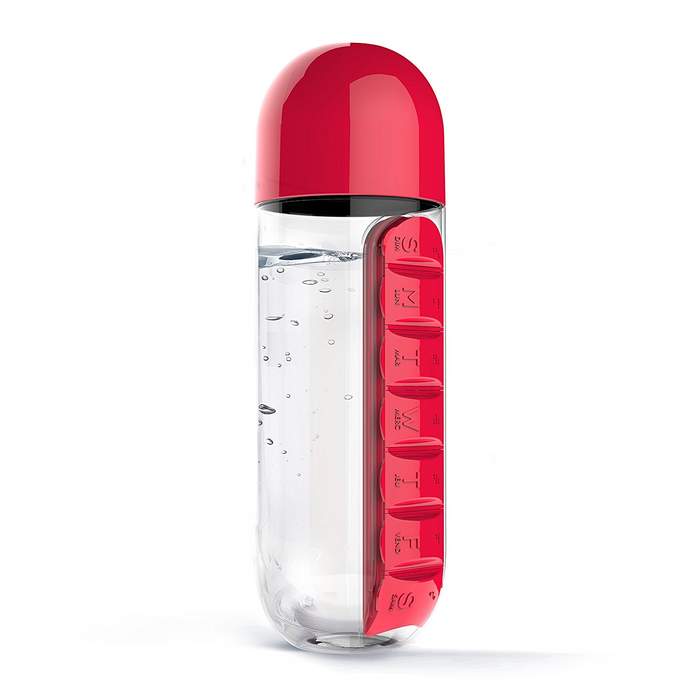 Pill Organizer Water Bottle
Now you can keep all of your everyday vitamins and medication organized right alongside your water bottle. The Pill Organizer Water Bottle is a convenient and sleek pill organizer/water bottle combination. Never forget your pills and always take them on time! No more waiting to take your medicine because you don't have something to swallow them down with. The water bottle holds your favorite beverage and the pill organizer is ingeniously molded right into the water bottle, in its own separate compartment. Like traditional organizers, this one is divided according to the days of the week, which makes it easy to remember if you've taken them or not. If you're very busy and have to take medication or vitamins while out and about, this is the ideal solution!
Video: 
Features:
600ml water bottle
Built-in daily pill box organizer
A practical way to conveniently take your medication on the go
Removable seven plastic compartments for a whole week of medication
Package Includes: 
1 x Pill Organizer Water Bottle  
✈ Depending on where your order is being delivered, please allow 2-4 weeks for this item to arrive. This is due to the current global situation.