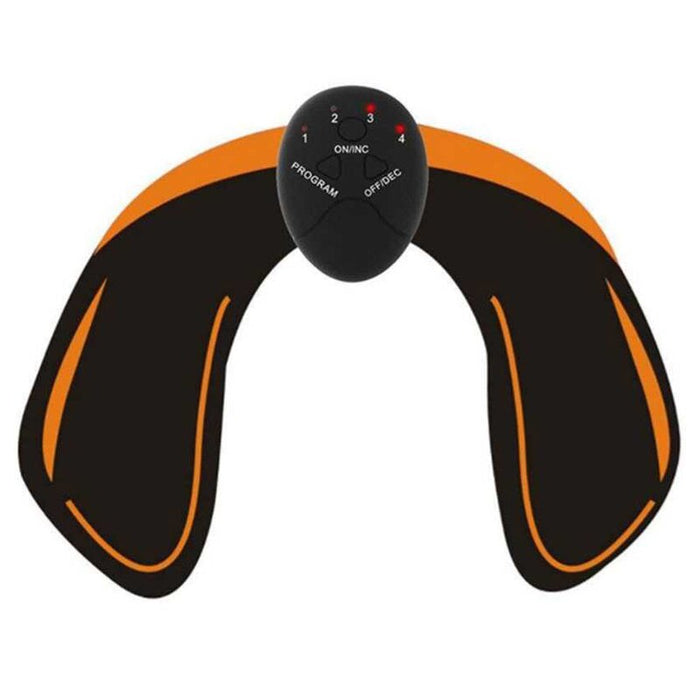 Reflect Butt Muscle Toner
The Reflect Butt Muscle Toner helps you build, shape and strengthen your gluteal muscles and hips and reduces cellulite! It stimulates the hip line effectively by releasing pressure and lifts up the hip muscles using EMS Pulses. Now, you can easily train your buttocks anytime anywhere. It tones the muscles, causing reduction and rectification, by means of electrical impulses through the skin. You can now exercise these muscles effortlessly, thanks to the perfectly targeted electro-stimulation, in only a few minutes per day. This Reflect Butt Muscle Toner not only makes your buttocks more flexible and plump, but it also massages your lumbar spine providing relief and comfort.
Features:
Help you tone, adjust and sharpen your hips and buttocks
The design allows great adhesion to the hips

Helps you build, shape and strengthen your glutes


Provides relief and comfort
Package includes:
1 x Reflect Butt Muscle Toner
Please allow 2-3 weeks for delivery to the United States, United Kingdom, Germany, France, Belgium, Italy, The Netherlands, Australia and Mexico. Please allow 2-6 weeks for the rest of the world. 
If you have any concerns about our shipping or store policy, please visit our shipping policy page to get more details. 

Buy With Confidence 
Safe checkout via Paypal & Stripe 

Tracking number with each order 
Any questions or concerns contact support@cooltrends.com
No hidden fees