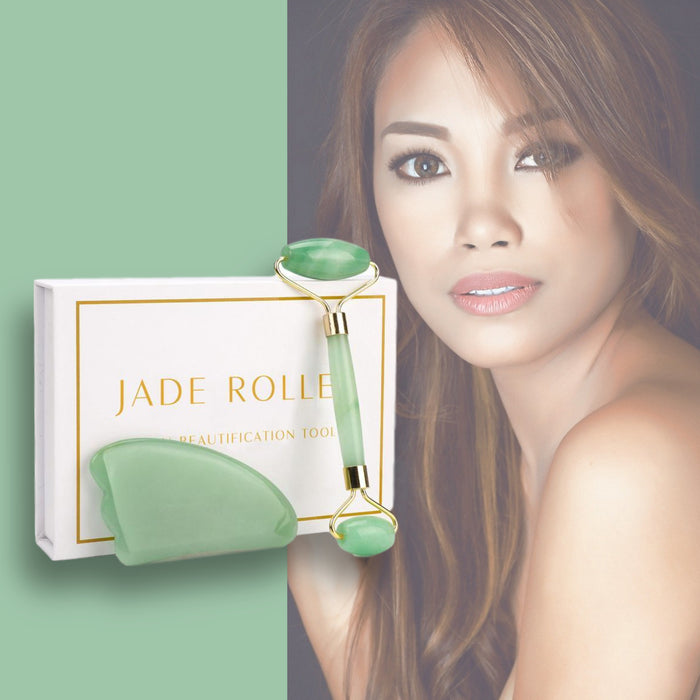 Sunray Jade Facial Roller With Heart Gua Sha
Add something extra-special to your skincare regime; give yourself a facial massage with the Sunray Jade Facial Roller after applying your favorite serum. This smooth stone roller works to help your skin to soak up those precious nourishing oils. It also gently stimulates blood circulation and lymphatic drainage, while boosting collagen for a plumper, firmer complexion.
Video: 
Features:
Can reduce the meridians and promote blood circulation
It also has the functions of eliminating toxin, beautifying skin, relaxing wrinkles, improving overall skin health
Jade stays cool the touch (even in warm weather)
It can help provide anti-aging benefits
Promotes an overall healthy glow
Promotes lymphatic drainage
Package Includes: 
Sunray Jade Roller & Heart Gua Sha (with box)
✈ Depending on where your order is being delivered, please allow 2-4 weeks for this item to arrive. This is due to the current global situation.
Supplier Images: